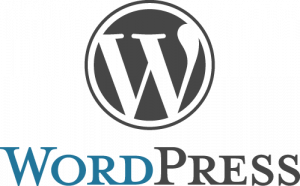 Lingenio Translation Server Plugin for WordPress – The quick and easy way to publish multilingual content and drive more international traffic to your site.
With the Lingenio Translation Server (LTS) Plugin for WordPress you can open your website to an international audience. Your content can be automatically translated when you create it. Enhance your productivity and professionalism with the LTS Plugin for WordPress.
Thanks to the rule-based machine translation software by Lingenio your texts can easily be translated in high quality. The text will first be analyzed linguistically as well as semantically and only then be translated into the other language. In contrast to a word-by-word translation, the translation software includes the surrounding context. Thereby ambiguities can be removed. Multiple word terms can be recognized and then be translated correctly.
Please note: a local installation of the translation software is not necessary.
Translate Content Automatically
WordPress is a popular web publishing system to create websites or blogs. It is perfectly suitable for simple private webpages as well as for extensive web projects in business environments. The range of functions of WordPress can be enlarged noticeably thanks to the Lingenio Translation Server Plugin for WordPress and your complete web content can easily be displayed and published in several languages.
Individually Suited to Your Needs
The functionality of the Lingenio Translation Server Plugin for WordPress is very simple: you purchase a character package in the Lingenio-Webshop—individually suited to your translation needs. You then receive an API-key in your user account to be inserted in the Plugin interface of your WordPress account.
With the character package you can translate between the languages German-English / English-German as well as German-French / French-German (soon also available for German-Spanish)
Purchase a Character Package
You can either purchase the character packages as a monthly subscription or as a one-time character package with the possibility to extend or reduce your package at any time. You find all prices and purchasing opportunities in the Lingenio-Webshop. Click here to go to the LTS Webshop.
Please find further information here.