The text generator can be applied to different levels of content representation: to syntactic structures, semantic structures or discourse structure.
See also Syntactic Annotator, Semantic Annotator and Discourse Analyzer.
Combining text analysis, text modification and text generation many different variants of a text can be computed for very different purposes.
Below is an example for generation from a semantic representation: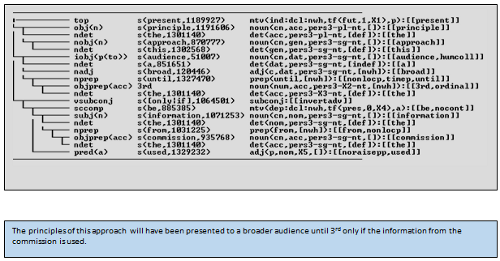 ---